PocketPills is an online service that delivers medications right to your door.
What has widely been hailed as the 'UberEats" of pharmacies, PocketPills' free delivery of pharmaceuticals is an easy way to fill prescriptions and manage medications for consumers in Canada.
The pharmaceutical distribution company based out of Surrey, B.C. has a primary goal of making medication management simple — and they are well on their way to earning the trust of Canadians, coast-to-coast.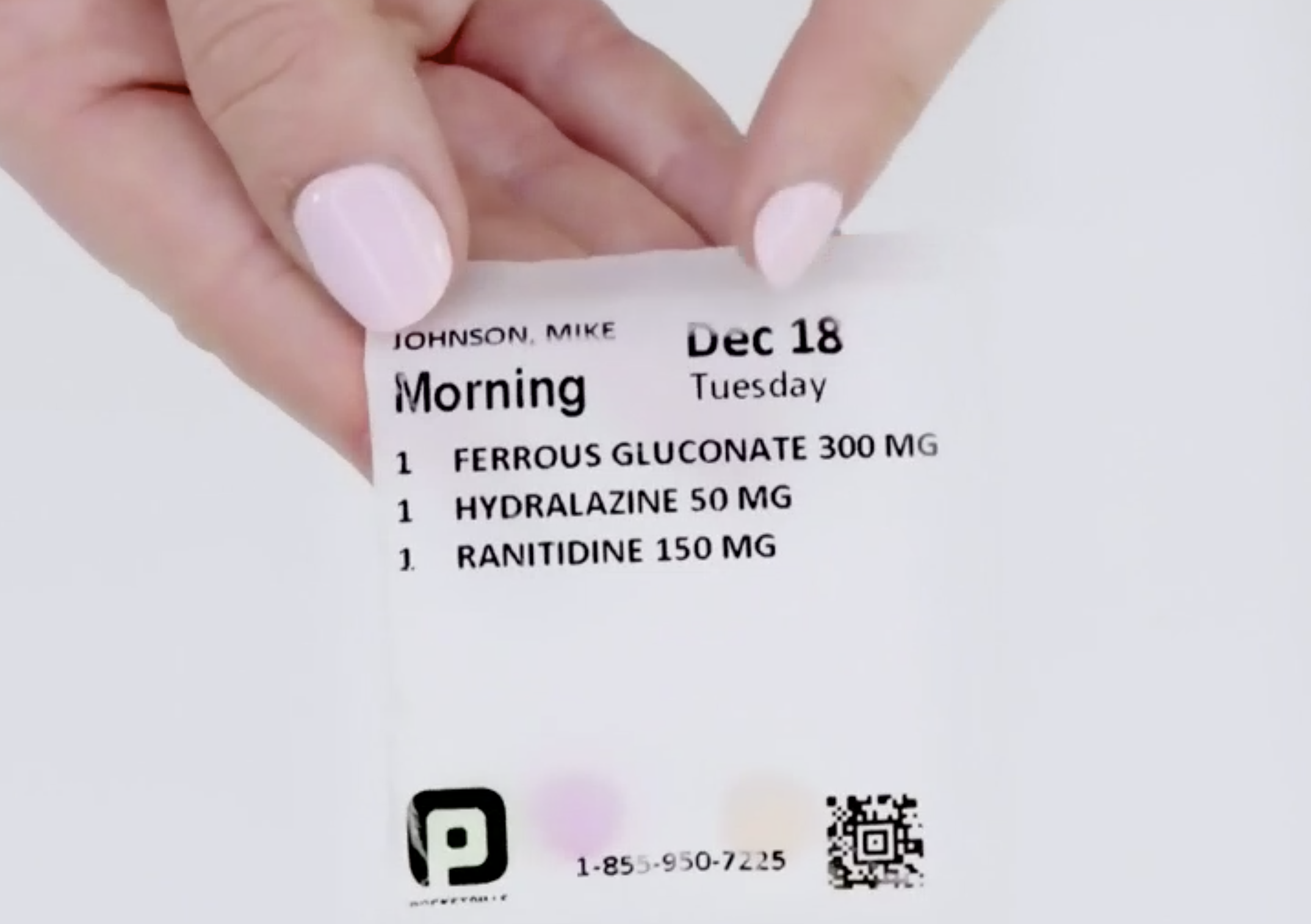 Photo: CTV News Vancouver
An innovative way to fill your maintenance medications
Prescription medication management can be very taxing, especially as a person's health worsens – just ask anyone whose juggling multiple pills at different intervals of the day.
Increasingly, consumers struggle with paying for prescription drugs and remembering to take them on time. This is the inspiration behind PocketPills' cost-effective system, which sorts medications into individually packaged doses so it's a turnkey process.
This digital technology is revolutionizing a significant part of our healthcare system. Their underlying vision is to leverage automation in order to free up time for pharmacists to focus on patient consults, improve the patient experience and provide a higher quality of care.
Bringing the pharmacy to your doorstep: How PocketPills works
PocketPills' online system allows the user to fill and manage medications, while also maintaining a record of the patients' medication history. Central to their vision of leaning on AI and accessibility, their recent round of funding now makes the platform available to 23 million Canadians.
How it works:
It's shipped directly to you
Medications conveniently come in individually sealed packets stamped with the names of the drug and the date and time when they should be taken.
You can search the price of drugs
The app lets you search based on price, so you can compare prices with other pharmacies.
They coordinate with your insurance company
PocketPills will coordinate payments with your insurance company and also work with your doctor to renew prescriptions.
It's checked for accuracy and reviewed before being shipped
An automated device is used to sort all medications before shipping. The names of the drugs, along with the date and time of consumption are posted on the packaging. It's then checked for accuracy under a secondary system, which is reviewed by a pharmacist, before shipment. 
5 Reasons why this is an invaluable step forward for all Canadians
It's perfect for remote communities: In rural areas, Canadians struggle to find nearby pharmacies. With PocketPills, geographical considerations is removed from the equation. 
It helps seniors and those with dexterity issues: This straightforward system is phenomenal for anyone with memory issues, and for seniors who have difficulty sorting multiple medications daily. 
No more waiting to get prescriptions filled: As with restricted access in local communities, delays in fulfillment, adherence and access to professional pharmacist can now be a thing of the past.
Free consultations: Continuing with the momentum of virtual healthcare in Canada, PocketPills is offering free consultations with licensed pharmacists through their website, app, phone or by text.
It helps keep patients on track: Taking medications at the appropriate time will continue to be an issue for many Canadians. However, PocketPills' labelling of individually sealed packets should be a step in the right direction.
The popularity of this new platform shows that Canadians are embracing virtual healthcare and are eager to adopt non-traditional ways of interfacing with healthcare practitioners.