Whether you're ready to hit cottage country or gearing up for an epic summer of wanderlust around the globe – peak travel season is upon us.
And while we typically stress about mundane things like forgetting to ask someone to empty our mailbox, travel insurance is something that often gets overlooked. It's a safety net we all need when we travel. It's important to know about your policy's stability clause requirements pertaining to pre-existing conditions you may have.
Failing to meet these requirements is the most common reason for having a travel insurance claim rejected.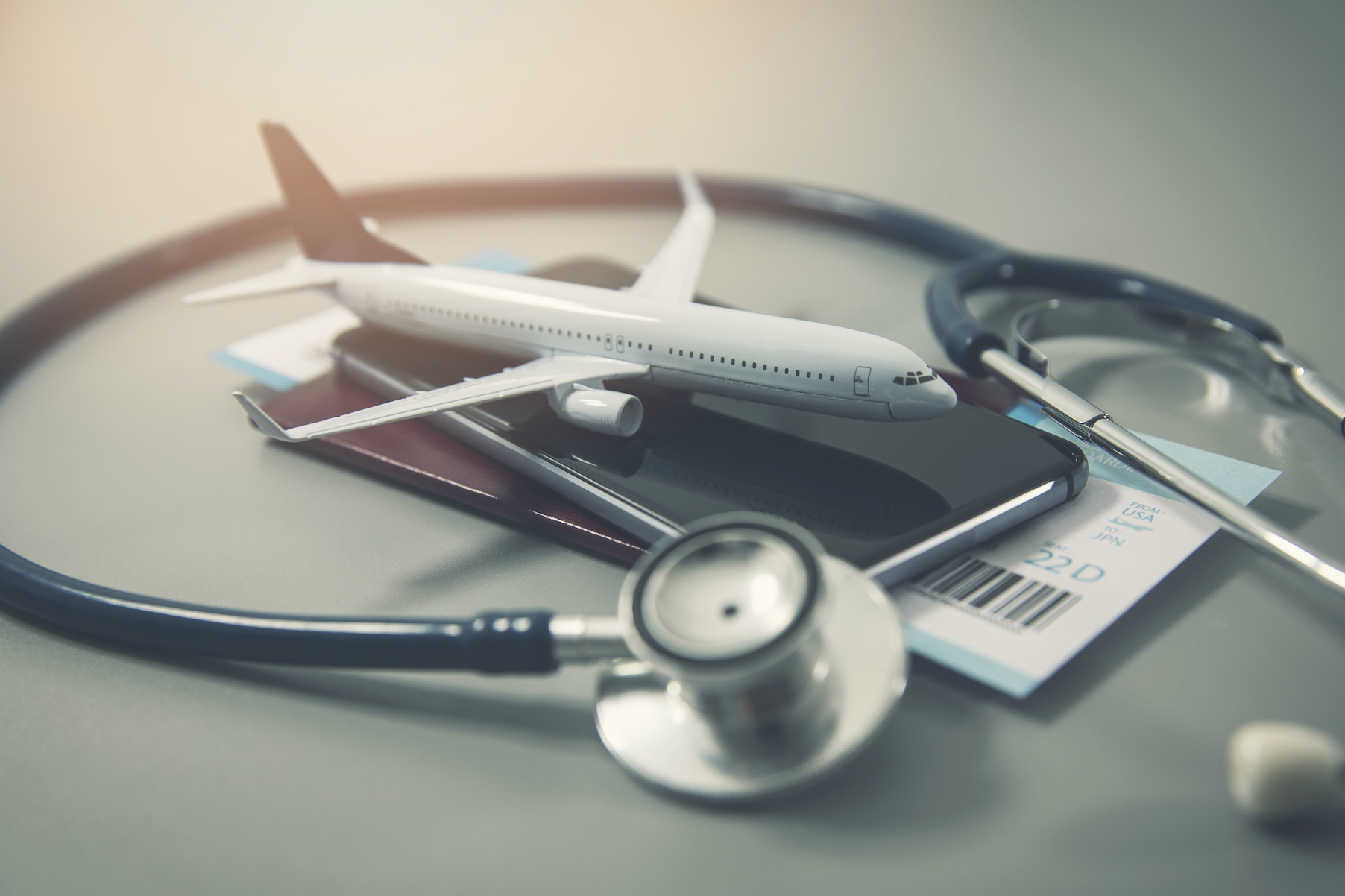 How is a pre-existing condition defined?
Pre-existing conditions can be confusing for travelers and can lead to a denial of a medical travel claim.
A pre-existing condition is defined as any injury, illness, disease or other medical condition that occurs prior to the travel plan's effective date and for which you had symptoms and sought diagnosis, medical treatment, new prescription medications or a change in your current prescription.
This is specifically directed to travellers with unstable health or medical conditions.
What does "medically stable" and the "look-back period" mean?
Travel insurance plans have an automatic exclusion for pre-existing conditions, which means they do not cover costs related to a pre-existing condition. A traveller needs to be medically stable in order to purchase a plan during the look-back period.
Medically Stable means that the condition has not changed or worsened in any way – no new diagnoses or treatments, no new medications, no treatments of any kind, and no pending or initiated treatments, scans, or test results during the look-back period.
The look-back period varies from plan to plan, but is typically between 60 and 180 days where the travel insurance company will look back over that time period to make sure the conditions were stable. Any medical condition that existed during the look-back period is considered a pre-existing condition if you had symptoms and/or were treated or had a change in your prescription medications.
What is a stability clause?
Most standard travel medical insurance policies contain what is commonly referred to as a "stability clause."
Pre-existing medical conditions need to be "stable" for a defined period of time prior to the date you leave on your trip. If there are any changes to one of your pre-existing medical conditions during the stability period, that condition will be excluded from coverage.
The reality is that standard travel insurance policies won't cover you for pre-existing medical conditions unless they meet the policy's "stability" requirements. Any medical conditions that are not "stable" will be excluded from coverage under your policy.
Example:
A person has diabetes, and therefore is not covered for any condition related to diabetes. They suffer a stroke that could have been caused by diabetes. In that case they likely won't be covered for medical expenses related to the stroke, but if that person fell from a perch and broke their leg, they would be covered.
What can I do?
If you are covered under a Group Benefits Plan and you are afflicted with either an episodic or chronic health condition, you would be wise to research the stability requirement in that policy, in anticipation of travel.
Should you determine that there is a risk that you might not be defined as 'stable' then the recommendation is to call your Insurer and discuss your specific circumstances with them.
An individual contemplating travel should resist the advice from others around them to just rely on a "clearance" from their doctor to travel. This is because no doctor can circumvent the definitions in a legal contract of Insurance. The doctor in short is not paying your claim. This does not mean that a traveller should not check with a medical professional. Rather, that check in should be just one part of the pre-travel checklist.
Travellers with concerns about stability and pre-existing conditions should search out advise from a Specialist Provider of Out of Country coverage (i.e. Ingle International) and they should consider purchasing individual travel coverage with a rider that specifically limits the stability clause down to as little as 7 days prior to travel. The old adage is pay now or pay later! With 'Out of Country' medical, few have the funds to self fund a half million-dollar travel claim, so best to do your homework in advance.